Curriculum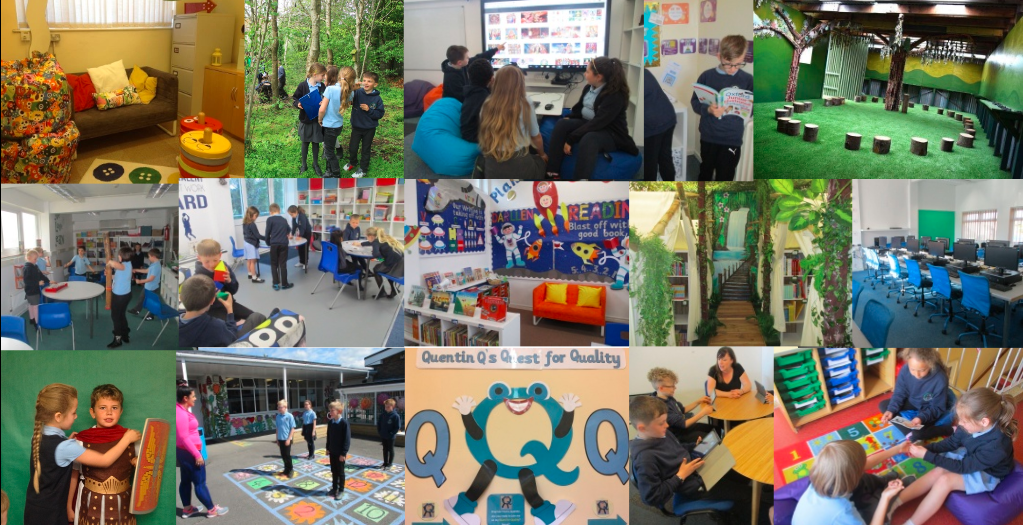 Our Curriculum
At Llangewydd Junior School, we are working hard to prepare for the new Curriculum for Wales - planning, designing and refining an inspiring, enriching curriculum for our 21st Century learners. As a school, we adopt a thematic, cross-curricular approach to teaching and learning that blends the Areas of Learning and Experiences (AoLEs) – Language, Literature and Communication, Mathematics and Numeracy, Science and Technology, Humanities, Health and Wellbeing and the Expressive Arts. In the context of a fluid and flexible timetable, our rich, topic-based approach is shaped by the 4 Core Purposes as we nurture:
ambitious, capable learners, ready to learn throughout their lives.
enterprising, creative contributors, ready to play a full part in life and work.
ethical, informed citizens of Wales and the world.
healthy, confident individuals ready to lead fulfilling lives as valued members of society.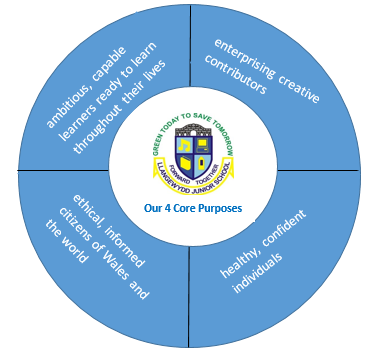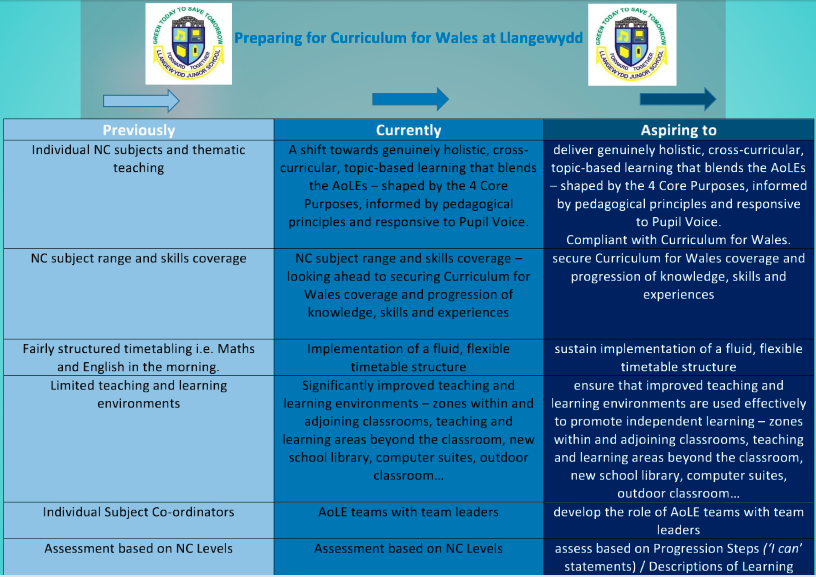 During their time with us, your child will enjoy exploring exciting, engaging topics such as
Space
,
Blitz and Pieces
,
Junior Apprentice
,
World of Water
and
Let's Get Fit and Funky
to name but a few! These are informed by key pedagogical principles and are responsive to Pupil Voice which drives our curriculum design with learners being given every opportunity to become involved in decision making. Each topic is launched with a 'Super Start' immersion activity to engage the children's interest and culminates in a 'Fabulous Finish' event where the children showcase their learning.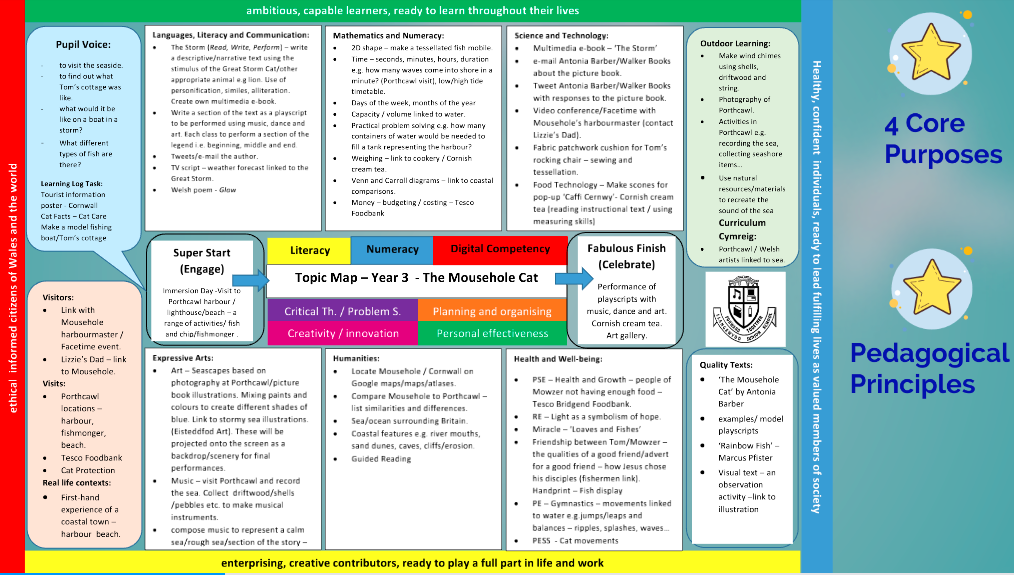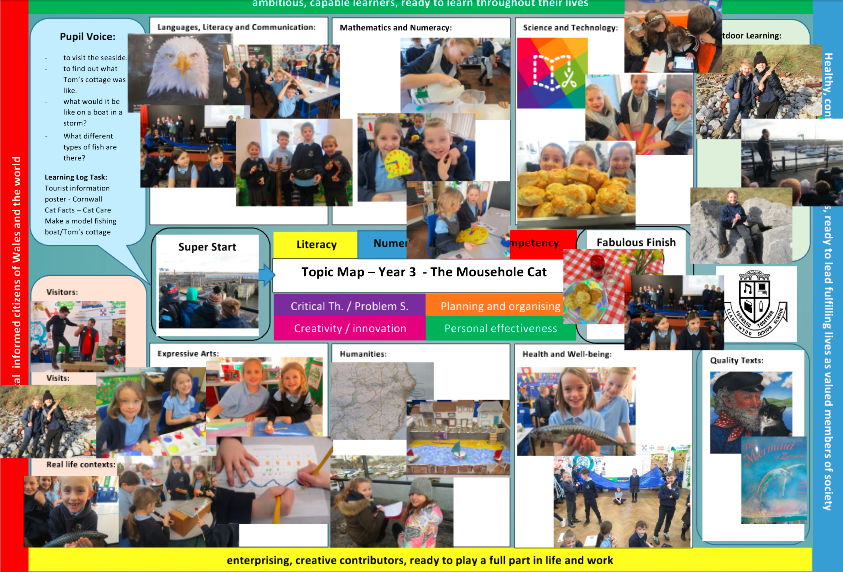 From Plan into Practice

At Llangewydd, we perpetually strive to improve our teaching and learning environments. In recent years, we have created zones both within and adjoining our classrooms, teaching and learning areas beyond the classroom, an impressive new school library, high-tech computer suites, a state of the art radio station, pop-up green screen studios and a variety of outdoor learning areas. These are used effectively to promote independent learning.

One of our classrooms


Our 'Reading Rainforest' Library


Our Outdoor Eco Classroom


Independent Learning Areas


As we stand on the threshold of an exciting new era of education in Wales, we can assure you that our curriculum provision is constantly evolving, being evaluated and refined in order to secure the highest possible standards of teaching and learning for your child.


Please find below a Whole School Overview and some exemplar topic plans for your reference: