Family Learning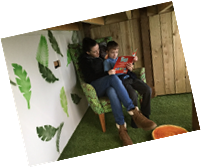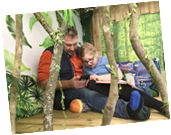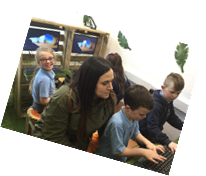 Family Learning takes place in the out-buildings near to the Llangewydd Road entrance of the school.
Families of children in Year 3 are welcome to come to sessions run over a course of 5 weeks for Literacy and 5 weeks for Maths run by Mrs. Preece.
These warm and friendly, informal sessions begin by 'catching up' with a drink during which you are invited to ask any questions you may have. We work through a topic for the first half an hour where you will see how your child is taught in school. The children then join you for the second half of the session where you put the skills into action and work with your child to participate in a variety of activities, games and tasks.
Family Learning gives you the opportunity to see how your child is taught in school to enable you to help your child at home.
Literacy sessions
Week 1 – Speaking and Listening
Week 2 – Reading
Week 3 – Library
Week 4 - Spelling and Handwriting
Week 5 – Writing

Maths sessions
Week 1 – An introduction to Big Maths
Week 2 - Addition & Subtraction
Week 3 – Multiplication
Week 4- Shape, Amounts and Fractions
Week 5 – ICT suite session